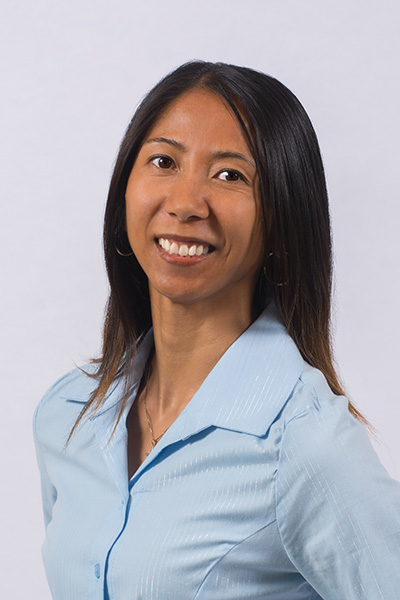 The dentists of ADT Dental are honored to work with the skilled, Verny Martinez, DT. She is equally appreciated by her patients whose care she oversees under the supervision of ADT Dental dentists. The first part of this blog tells the story of what motivated Verny to become a dental therapist. The second part describes the new profession of dental therapy.
Who is Verny Martinez, DT?
Verny's career in the dental field began in the U.S. Army where she was selected to be trained as a dental assistant and a dental hygienist. In the military, she gained valuable dental experience, providing dental care to various personnel throughout the country, impoverished communities in Nicaragua, and local nationals in Iraq.
After seeing the extent of dental needs in multiple populations and remembering her personal dental history as a child, Verny was motivated to concentrate on preventive dentistry and extending care to the underserved. The new Dental Therapy profession in Minnesota sparked her interest, as it focused on just that. In a leap of faith, she and her husband moved from their home State of California to Minnesota where Verny could be educated as a DT at the U of M School of Dentistry.
Verny admits that seeing patients who have not been to a dental office in many years does come with its challenges, but knowing she can make a difference is definitely worthwhile. "I was the kid with cavities… the one that needed baby teeth removed, stainless steel crowns, a space maintainer, and fillings. It's sad seeing patients with so much tooth decay because I was once in their shoes, but I'm glad to be a part of such a rewarding profession that enables me to help people get out of pain, prevent cavities, and teach them about maintaining a healthy mouth."
What is a dental therapist?
The dental therapist is a licensed oral health professional who practices within a dental setting to provide education, clinical and therapeutic patient services to children and adults. Although Alaska has had dental therapists for the last 12 years that serve on Tribal Nation Reservations, Minnesota was the very first state to license this new profession. The State of Minnesota established dental therapy in 2009 to increase access to populations that face barriers to dental care such as low income, uninsured, and underserved. This midlevel dental professional is comparable to a Physician Assistant or Nurse Practitioner in the medical field.
Why did ADT Dental Hire a DT?
Our mission is to serve all people in our community which is a beautifully diverse population. Having a dental therapist helps us to welcome all as patients and allows our dentists to concentrate on more complex dental procedures. We are able to increase our care to the underserved. ADT Dental was the second private practice in the State of Minnesota to hire a dental therapist.
As important to us is training our DT to become an Advanced Dental Therapist, (ADT*). Our goal is to have an ADT run the school-based clinics of our nonprofit, Ready, Set, Smile. An ADT will be able to serve the children cost effectively, bringing them the dental services they would otherwise not receive. Once Verny is employed in the schools, we'll be giving some of her ADT Dental hours to a new DT to develop another future ADT.
What can a dental therapist do?
A dental therapist can assess a patient's clinical situation to prepare the dentist who determines the final diagnosis. The DT can take x-rays and restore decayed teeth with fillings. In children, they can also extract teeth and place stainless steel crowns. A dental therapist works under the supervision of a dentist. Their licensure has two tiers because a Dental Therapist over time can be certified as an Advanced Dental Therapist (ADT). But even more complicating a DT can have a dental hygiene degree as well.
Here is a more detailed explanation.
Dental Therapist vs Dual Licensed Dental Therapist
A dual licensed dental therapist has both a license in dental hygiene and dental therapy.
As the profession evolves, it appears to be trending towards all dental therapist having dual licensure. There are two educational institutions in Minnesota training dental therapists: U of M School of Dentistry and Metro State. The Metro State program only accepts dental hygienists into their program, so all DT's who graduate from the Metro State Program have both licenses. The U of M program is currently in transition from a degree in dental therapy only to dual licensure. So in the future, it is likely that all new dental therapists will also have a degree in dental hygiene.
Dental Therapist (DT) vs Advanced Dental Therapist (ADT) *
When a dental therapist graduates and receives their license, they must work under the supervision of a dentist for their first 2000 hours of employment. Once this is completed, they have the option to take additional training and a test to become an Advanced Dental Therapist (ADT). As an ADT they can diagnose and work independently within their scope of practice, supervising other dental professionals.
It is with great pleasure that the ADT Dental team supports and introduces dental therapy to our patients and our community. This new profession will help to lift the people of Minnesota to a healthier oral condition.
*The ADT of ADT Dental and ADT of Advanced Dental Therapist. are coincidentally indentical acronyms. ADT Dental is based on the intials of the founding dentist, Adele Della Torre.