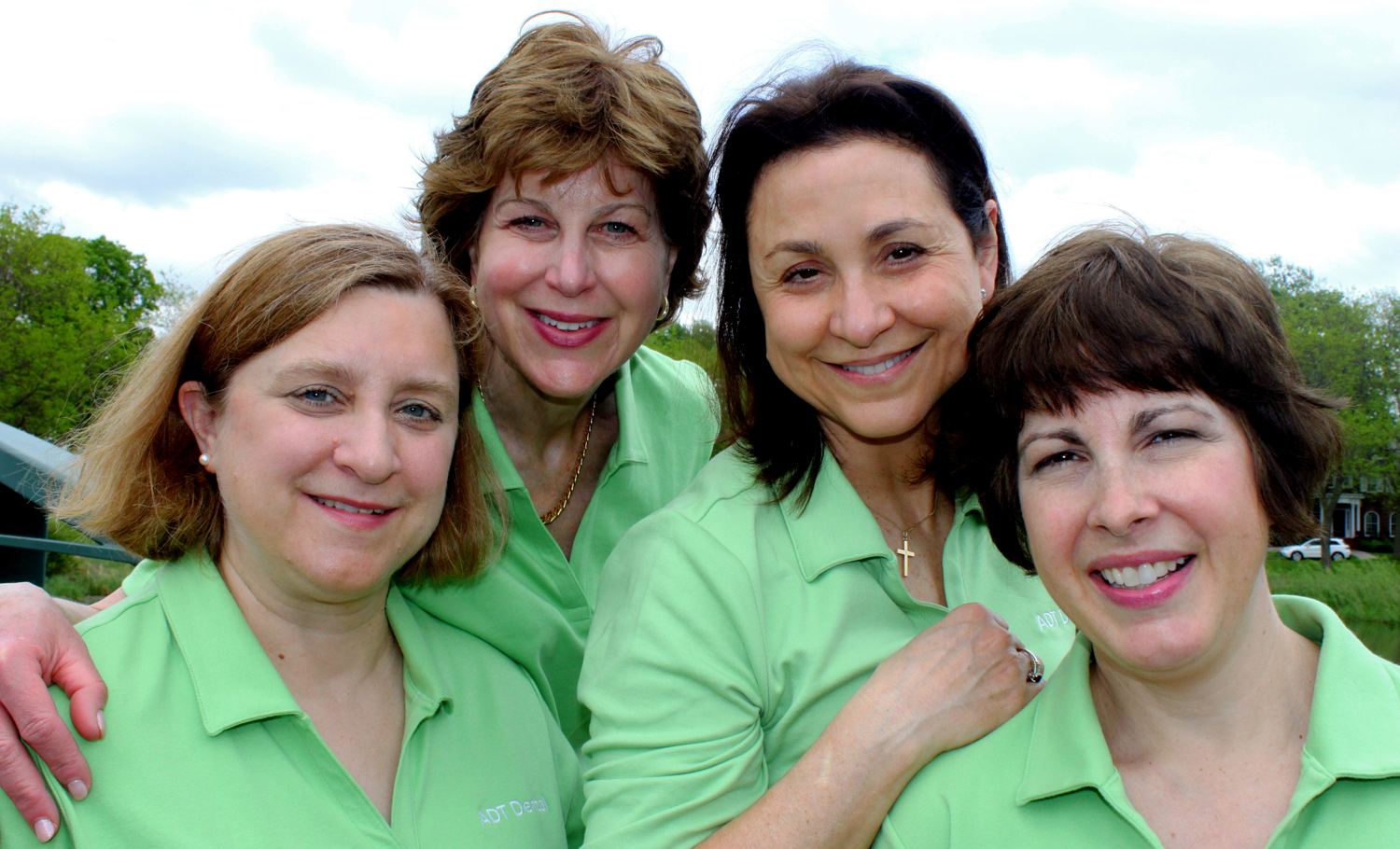 Serving Uptown Minneapolis for 25 Years! Creating a lifetime of oral health for our patients & our community.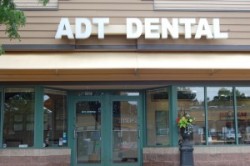 Dental Implants
Dental implants are considered the best treatment option to replace a lost tooth. A dental implant virtually replaces the natural tooth's root with a titanium post that is literally screwed into the jaw bone. Once the bone integrates around this post it can support a crown or a series of implants can support a bridge or denture.
If you are considering replacing one or many teeth with implants or if you are experiencing loose dentures or partials, our dentists can discuss treatment option with you.
Clear Aligner Orthodontics
Invisalign and Clear Correct are the clear ways to straighten your teeth through the use of aligners, not braces. Aligners are removable and virtually invisible, which means you can straighten your teeth without anyone knowing. You can eat and drink whatever you want, as well as brush and floss normally to maintain healthy gums and teeth. There are no wires, metal, or brackets to cause discomfort.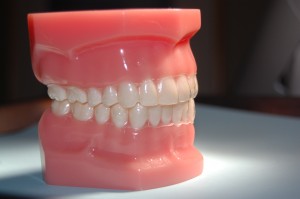 Many of our patients had never considered traditional braces but are now happily and comfortably improving their smiles thanks to Invisalign or Clear Correct.
What is a Dental Therapist?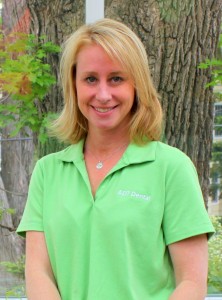 In 2009, the State of Minnesota passed legislation to create and implement a new mid-level provider the Dental Therapist. The dental therapist can provide basic restorative services such as fillings for adults and fillings and extractions for children. The dental therapist can be compared to nurse practitioner in the field of medicine.
In November of 2012, ADT Dental hired Jamee Rosell, a dual licensed dental therapist which means she is also a dental hygienist. She has practiced dental hygiene for the past sixteen years and dental therapy for two years. She was among one of the first dental therapists trained under the new legislation. ADT Dental was the second private practice in Minnesota to hire a dental therapist. We hired Jamee to increase access to oral healthcare and to increase our community involvement activities at ADT Dental.
Jamee Rossell is also serving as the executive director of ADT Kids, a nonprofit founded by the dentists of ADT Dental.
CAMBRA: Non-Invasive Dental Care
CAMBRA: Caries Management By Risk Assessment
Sounds complicated? Not really.
Here are the facts:
Caries (cavities/decay) are caused by a transmissible bacterial infection
Your rate of decay depends on multiple risk factors that we can assess
Dental disease is 100% preventable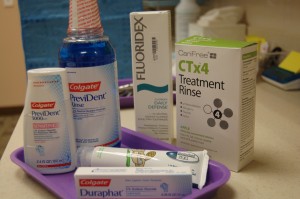 Most dentists treat decay by waiting for it to happen and then surgically remove it. At ADT Dental we are instituting a new evidence based program called CAMBRA. We would like to assess your caries risk, determine what changes in your lifestyle can be made to change that risk and then help you with the appropriate protocols to prevent future decay. Let's stop using that drill on your teeth and help you maintain the best oral health possible. Imagine the difference this partnership could make for your future oral health and that of your families.
Introducing ADT Dental
Please tour our dental office with this video and learn about our practice philosophies.
more videos...
Amy Stark, DDS

Dr. Amy Stark joined ADT Dental in the summer of 2014. She provides high-quality comprehensive dental care in a comfortable and courteous manner. Patients' well-being, overall health, and satisfaction are her top priority. With her commitment to continuing her professional education, Dr. Stark strives to provide patients the best treatmen…

Read More

5 days ago

Amy Stark, DDS

Adele Della Torre, DDS

Dr. Della Torre is a 1981 graduate of Columbia University School of Dental and Oral Surgery in New York City. She completed her post-graduate study in general dentistry at Mount Sinai Hospital, also in New York City. Dr. Della Torre has had many diverse experiences as a dentist in several clinics and associateships prior to founding this…

Read More

430 days ago

Adele Della Torre, DDS

Elizabeth Ramsey Hasselman, DDS

Elizabeth Ramsey Hasselman, DDS

Dr. Hasselman joined ADT Dental as an associate in 2011. She graduated from the University of Iowa College of Dentistry and completed her general practice residency at Martin Luther King, Jr. General Hospital in Los Angeles, CA. For most of her career she practiced at her office located at 43rd & Upton near Lake Harriet. Dr. Hassel…

Read More

424 days ago

Elizabeth Ramsey Hasselman, DDS

Alice M. Ottavi, DDS

Dr. Alice Ottavi is a 1985 graduate of the University of Iowa College of Dentistry. She completed post-graduate study in general dentistry at Hennepin County Medical Center in Minneapolis. Dr. Ottavi has extensive clinical experience in the practice of comprehensive restorative dentistry. She is dedicated to excellence and professional de…

Read More

425 days ago

Alice M. Ottavi, DDS

Lesley Knox, DDS

Dr. Lesley Knox joined ADT Dental as an associate in 2009. She received her Doctor of Dental Surgery from Northwestern University, Chicago in 1988. After graduation from dental school, she completed a general practice dental residency at the University of Minnesota in 1989. She has experienced a diverse range of practice setting, but is h…

Read More

424 days ago

Lesley Knox, DDS
Our Team
Our Dental Team
Our dedicated healthcare team is committed to balancing patient care, business profitability and our relationships with each other while providing dental care of the highest quality. This vision extends beyond our practice doors to reach those with the greatest needs in our community.
Our Goals:
To provide personalized dental care of uncompromising excellence
To respect all individuals and treat them with compassion and dignity
To empower our patients to achieve a lifetime of health through prevention and education
To provide dental treatment in a caring, comfortable environment
To remain up-to-date on the latest technologies and treatments available
To provide every individual a comprehensive assessment with clear communication of treatment and financial options